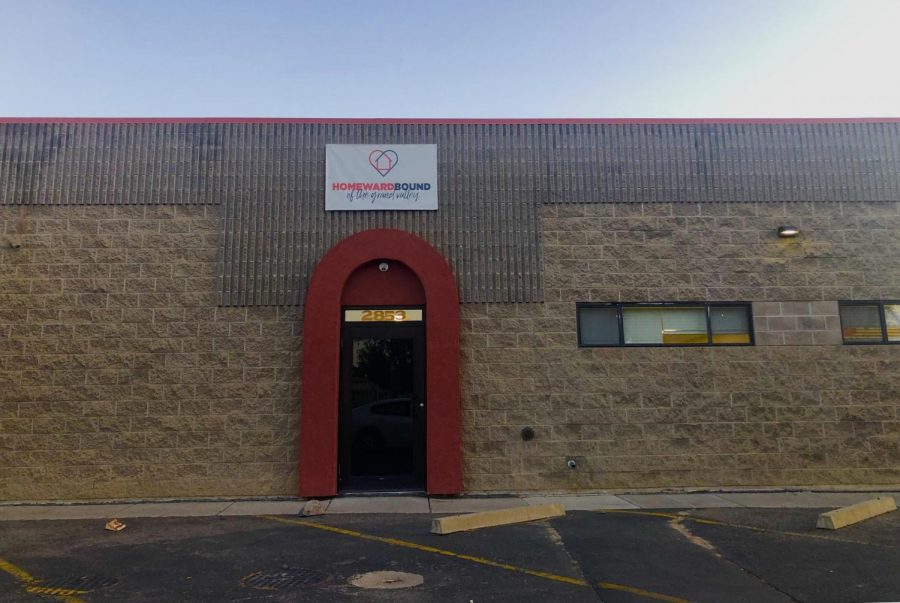 Kailee Giddings
Homelessness has been increasing in a  noticeable way in Grand Junction since the 2000s. An estimated 553,742 homeless people were accounted for in the US as of January of 2017 and approximately 10,857 homeless in Colorado alone, according to USICH (United States Interagency Council on Homelessness). While the numbers have gone down in recent years, many people are still battling through the weather of the changing seasons, sunburnt profusely from the scorching sun in the summer, and numbed, frostbitten hands in the unforgiving cold of winter. Many of these people do not have a safe sheltered place to sleep at night year-round, and one local homeless shelter is fighting to change that.
Homeward bound is focusing on combating the growing issue of the homeless around the Western Slope. In early May of 2019, the homeless shelter announced a funding campaign to open up a new homeless shelter, striving for the goal to keep the homeless off the street by opening up a new facility called Pathways Family Shelter. Homeward Bound hopes to give a safe place for homeless families to sleep at night. The new shelter will be three stories tall at a span of 18,000 square feet and will include 80 beds, on-site healthcare providers for the sick and injured, and a library open to teens and children as a quiet place to catch up on homework and study.
This issue has impacted many people including the overfilling of other homeless shelters in Grand Junction. At the moment, there are only six shelters, half of which only accept homeless overnight. From 2018 to 2019, HomewardBound has increased to 27% more beds to offer to families overnight. These numbers only represent a fraction of the homeless families in Western Colorado. "Low wages, rising housing prices and mounting costs of healthcare mean that homelessness can impact anyone," says Greg Moore, Executive Director of HomewardBound. This was one of the reasons the homeless shelter wanted to focus on building an additional shelter to the Grand Valley. 
Creating this new facility will help to free up space at the North Avenue HomewardBound facility which will be focusing on housing more veterans and single men whereas the new one will be focused on housing families and single women. Homeward Bound aims at completing the new facility at a cost of 4.9 million dollars in early 2020, location to be set on 29 road across from the Pathways Village apartments. 
This new Family Shelter is giving help to those that need it in their darkest times, and shine a new ray of hope so that they can start to put the puzzle pieces back together. Getting from day to day is a struggle for many in this situation, but at least the feeling of knowing they have a safe and comfortable place to stay during the night may provide that little ray of hope they are missing. If you are interested in helping out or learning more about Pathways Family Shelter, HomewardBound encourages you to visit homewardboundgv.org to learn more.