FMHS Fall 2020 Lookbook
October 4, 2020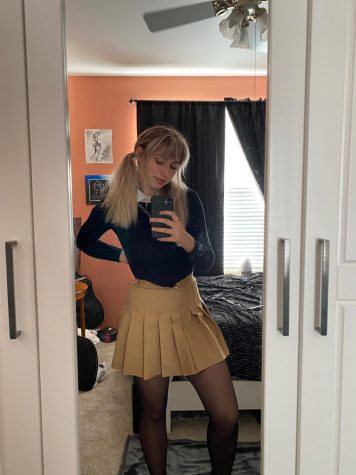 Olivia Wick, Senior
FMHS Newspaper Reporter/Editor
As a bit of a fashion geek myself, I love seeing the new fall fashion trends come every year. From Docs, Converse, Collared Shirts, Tennis Skirts, Sweater Vests and Layered Shirts to the classic grandma sweater and mom jeans, Fall weather offers a variety of clothes to wear, because it is not too hot or cold for shorts or long sleeves. This year, these fashion trends can be seen all over campus. Here are a few of my favorite outfits I have seen around school this fall. Obviously, fashion is subjective to its viewer, which is why it can be appealing to style your outfits. It is a great way to express individuality and connect with other people. These are only a few of the many great outfits I have seen this fall, but everyone's style is beautiful.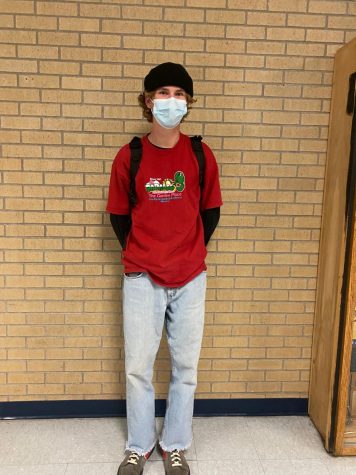 Dylan Horton, Junior
Photo Taken by Olivia Wick
Dylan is rocking that fall look with a black beanie, a Yoshi shirt layered on top of a black long sleeve and light blue acid-washed jeans to complete the look. 
He looks ready to go skating in some fall leaves at the skate park today.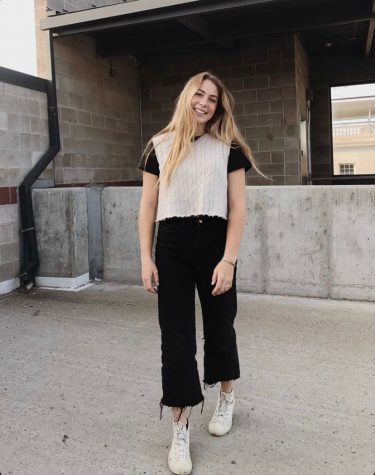 Claire Grossman, Senior
Photo courtesy of Claire
Claire pulls together this look with some black, cut off jeans and a cropped sweater vest- the perfect way to show off one of the cutest trends of Fall 2020 (sweater vests, that is).
We also love a good pair of Converse and the black and white theme of this outfit. She looks beautiful and ready to go pick some pumpkins at a pumpkin patch..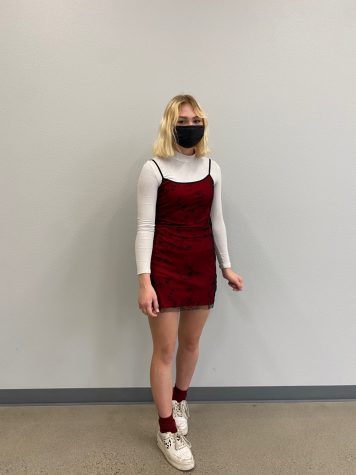 Hailey StMartin, Sophomore
Photo taken by Olivia Wick
A lacy black and red dress layered over a white turtleneck complimented with red crew socks and a sick pair of white tennis shoes.
I honestly can't think of words to describe how beautifully styled her outfit is, but she looks ready to go on a cute boba date.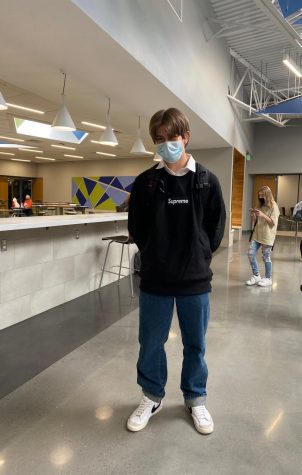 Daniel Denton, Sophomore
Photo taken by Olivia Wick
Daniel is rocking the Supreme look with a black crew neck layered on top of a collared shirt, a Supreme backpack, blue loose jeans and Nike shoes to tie white back into the look.
Supreme isn't usually considered to be a stylish brand in the fashion world, but he definitely managed to pull this look off, and I would wear this fit any day.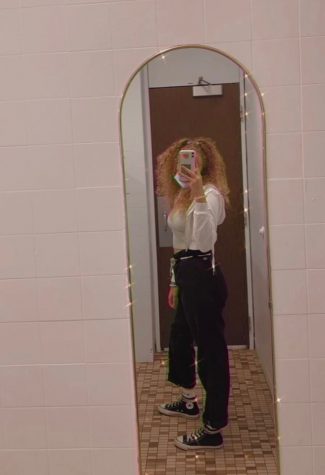 Sophie Emineth, Junior
Photo courtesy of Sophie
Sophie brings back those classic Converse to pair with black dad jeans, a white cardigan and a sage green tee.
 Her hair looks just as good as her outfit does and we can always appreciate a good school bathroom selfie.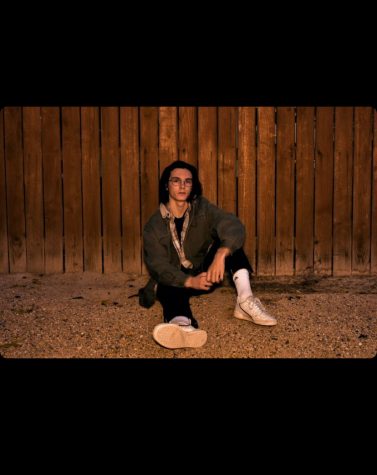 Jeremy Rice, Senior
Photo courtesy of Jeremy
Jeremy showcases his style with thin rimmed glasses, a jacket layered with a flannel, black jeans and white crew socks. 
Honestly, this is the type of style that never seems to disappoint, and always comes back every fall as a beloved style choice.
This is the perfect 'I am going to a Haunted House with my friends then coming home to watch Halloween movies with my dog' kinda vibe.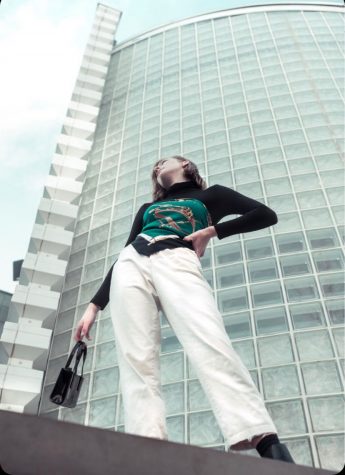 Evee White, Junior
Photo courtesy of Evee
Evee's style never disappoints, and she is one of the few people I know who can pull off a sick bowl cut. 
Using a silk scarf as a shirt was a trend this summer, but she really pulled it off as a fall look by layering the black turtleneck underneath it to keep it comfy in these colder mornings.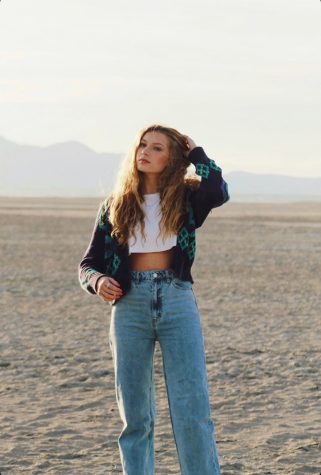 Jaidynn Maynard, Senior
Photo courtesy of Jaidynn
Jaidynn, who would still be absolutely stunning regardless if she wasn't fashionable, styles her senior pictures with a light washed pair of mom jeans, a white crop top and a knit sweater.
The green patterns of this sweater really accentuate her outfit to make it less casual and more on trend for this fall.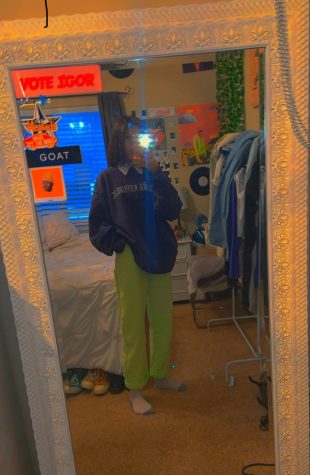 Kamrynn Bonilla, Sophomore
Photo courtesy of Kamrynn
Kamyrnn's outfit is just plain immaculate in this photo. The green mom jeans-which theoretically can be so hard to pull off-the collared sweatshirt and her hair style just bring the whole outfit together. 
Her outfit reminds me of drinking some coffee while reading a novel on my front porch in the fall rain. It is calming, comforting, and everything I want my fall to be.