The Generation of iPhone X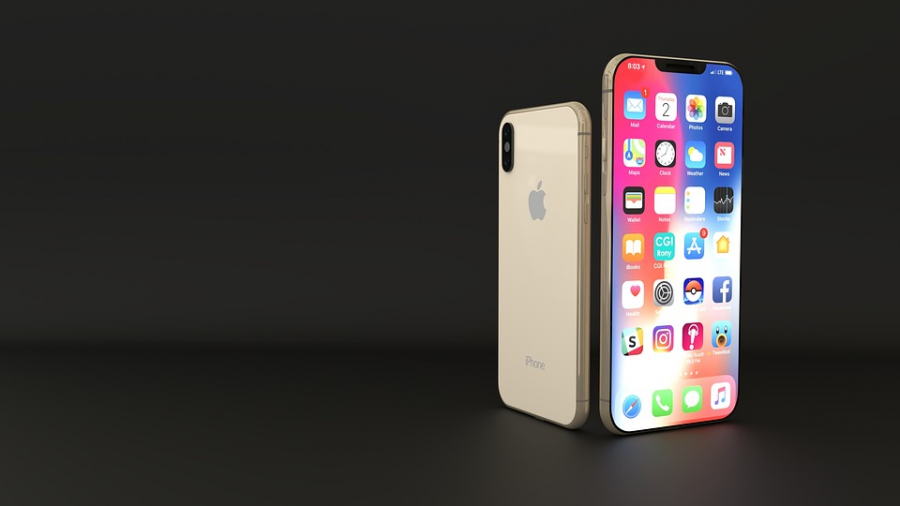 New! iPhones! Apple! Everybody gets hyped up when Apple releases new products, and now there are three shiny, albeit expensive, iPhones for you to drool over. Prepare yourself for an overload of information that will introduce that nagging idea in that back of your mind that you want a new phone, even if you don't need it. Fruita junior, Alyssa Biddle, recently purchased the XR, and says she, "like[s] how easy it is to get to things on [her] phone and how good the pictures are."
The phone most recently released and mentioned above, called the iPhone XR (remember, the "X" is pronounced "ten," not "ex"), is the cheapest of the three. Well, "cheap." The 64gb model comes at $749, the 128gb at $799, and the 256gb at $799. But once you've gotten over the financial blow that comes with these phones, celebrate the fact that this particular model is colorful! Blue, white, black, yellow, coral and red are all available. It is a 6.1" display (diagonally), face ID, an A12 bionic chip, wireless charging, and water resistance up to one meter for thirty minutes. The camera, while not dual-lense, is still phenomenal. Portrait mode, which blurs the background of a picture, still works (but only on people, not other objects) despite the lack of dual-lense. The battery also lasts up to 1.5 hours longer than the 8 Plus.  
If you want to up the ante a little bit, consider the iPhone XS. Available only in silver, space gray, and gold (boooring), this phone is a tad more expensive. The 64gb starts at $999, the 256gb at $1,149 and the whopping 512gb at $1,349. It has a 5.8" display, face ID, an A12 bionic chip, wireless charging, and water resistance up to two meters for up to thirty minutes. It also has a stunning dual-lense. Other than that, there's not a lot of difference between this and the XR. This phone's battery will last up to thirty minutes longer than the iPhone X.
The largest of the three new phones, dubbed the iPhone XS Max . . . is basically a larger XS. That's really it. They're the same phone, except for the fact that this one has a 6.5" display and a battery life 1.5 hours longer than the iPhone X. Oh, and the price of course. The 64gb is at $1,099, the 256gb at $1,249, and the 512gb at $1,449. No matter which gigabyte choice you decide, you're going to have to break out at least 1k. Sorry. Despite these new features, junior Katelyn Burke says that she wouldn't buy any of them because "they're too expensive and it's honestly not worth it. Not having the home button would annoy [her]."
All three of these phones have a new feature: the front-facing camera has portrait mode. Your selfies can look even better, although the iPhone cameras are harsh in their realism. Seriously, every pore will be exposed. The three also have memoji and animoji, upgraded a bit from the regular iPhone X. Siri has also supposedly been worked on a little, making her a little more intelligent. Hopefully.