How the NIL Bill Will Change College Sports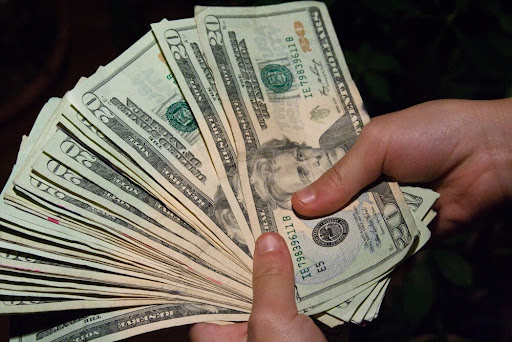 This past summer, the college sports world changed for good as the Name, Image, and Likeness (NIL) bill was passed. This bill allows college athletes to receive endorsements while they're still playing for their school. Since this bill went live on July first of 2021, many different athletes took to their social media to either put out their information for companies to contact them or to announce a new partnership with a brand,which before would have made the athlete ineligible, and they would not be allowed to play. 
With these young athletes who are mostly between the ages of 18 and 22, many people have concerns about whether these college athletes will become more concentrated with these endorsement deals rather than their sport and their schooling. When asked how he feels about the NIL bill, FMHS senior Weston Dove said, "I feel it's a great thing that will benefit college athletes everywhere. As someone who plans to play in college I was a supporter of the movement to get this bill past." 
Dove isn't the only person who feels like this as eight out of ten people that I asked all agreed that the bill being passed was a good thing for both the NCAA and all college athletes.
 Sports analysts such as Stephen A. Smith and Jay Bilas are some of the biggest names that support this movement to compensate college athletes. When someone made a claim that this bill will only help out a few players at only the big name schools such as Duke, Kentucky, North Carolina, etc. in an interview with the News-Gazette, Bilas responded with, "With the explosion of social media and the digital front, there are all kinds of platforms on which money can be earned," he said. "You can have softball players, soccer players, you name it, especially in the local markets."
In today's world, where college athletes are possibly the most famous they've ever been due to media outlets that featured them since they've been in high school, to their individual Youtube, Instagram, or TikTok accounts that have gained massive followings. This has made some speculate that some athletes could be making around a million dollars a year before they leave college.
One college athlete who is expected to benefit greatly from this bill is D'Eriq King, the quarterback at the University of Miami, who recently signed an endorsement deal with the Florida Panthers of the NHL. This deal gave King a sort of ambassador role within the Panthers organization, and it's reported King earned a "heavy payday" from the endorsement. It's also been reported that King has signed a multitude of "NIL" agreements already. 
Next, are Haley and Hanna Cavinder, twins who both play for Fresno State University's women's basketball team, who gained a massive following over the past two years through their TikTok account which has gained nearly four million followers along with their individual Instagram accounts which have amassed over 250k followers each. It's speculated that the Cavinder Twins have a net worth of three million dollars. These are just three names that will thrive because of the NIL bill and they're not the only ones.
As this bill is still very new and not much time has been given for athletes to earn money, we'll likely start to see these larger scale endorsements once the seasons begin to start and we get into the tournaments and championship games that come toward the end of the season,and next year or two we'll begin to see college athletes making tons of money, which is exactly what many college athletes and sports analyst believe they deserve.