What are these Hand Signals In the Classroom?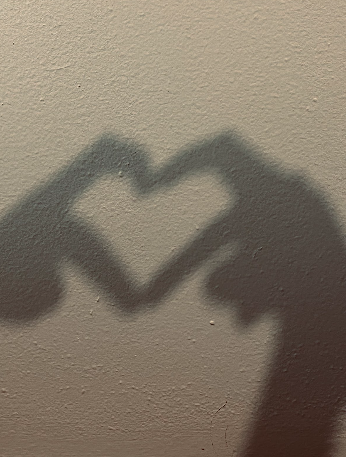 Hand signals. A tool that has been used in many ways for centuries- for language, performance, and body communication. Now they are being used at  Fruita Monument High School and many other middle schools/high schools in District 51. These schools are implementing a new program that includes using hand signals. 
 The program is called "Capturing Kids Hearts." This program uses a mix of hand signals, classroom agreements and greetings to promote community in education. The Capturing Kids Hearts program is a training program that explains itself on its website as, "… Experiential training, expert coaching, a character-based curriculum for students, and personalized support, Capturing Kids' Hearts®… (is) focused on social-emotional wellbeing, relationship-driven campus culture, and student connectedness." 
Fruitas Social Studies teacher, Matt Nicholson explains how to do the hand signals and what each of them means. "The new hand signals include the "T" or "Time-Out." Nicholson demonstrates this by placing one of his hands straight, and placing the other on top to form a "T." The "'T " means "Time-out." or "Be quiet." He explains. The other two hand signals include the "Foul" as he demonstrates with his pointer and middle finger going across his chest, "This means 'You have done something wrong,' and the sideways thumb, "This means "Hold on."
These hand signals are being debated around the school. Some students say they are "Childish," while others argue they are "Commutative." Though these hand signals are in place to bring a sense of community and the class together, the community also has its concerns. Fruita Monument student, Alexandria Stewart states, "The only concern I have with the hand signals is they can become overwhelming while forced on us- but I think the student body will adjust." 
Nicholson and Science teacher Colton Berg explain how they find the "T" hand signal very beneficial- but the other two, they agree, can be " hard to implement with high school students." "Students do not like the idea that they are being treated 'Childish'. But with some understanding behind each one, they may start to understand the benefits," explained  Berg. The two express how they believe that the "Time out," is a great way to capture their student's attention, while they express they understand students and staff being reluctant to the new training because it can become hard to adjust to additional rules. 
Principal Todd McClaskey, explains as he does each signal with his hands, "These were put in place to hopefully allow students' anxiety to drop and to understand what is expected. The goal is to create a safe place for our Wildcat Family."
The new hand signals have varied opinions throughout FMHS, while teachers such as Berg, Nicholson, and Principal McClaskey understand why the students are hesitant- they explain the reasoning behind it. With the Capturing Kids Hearts Program and the new hand signals, according to McClaskey,  "as for now, they are here to stay."