Fashion trends this Fall and Winter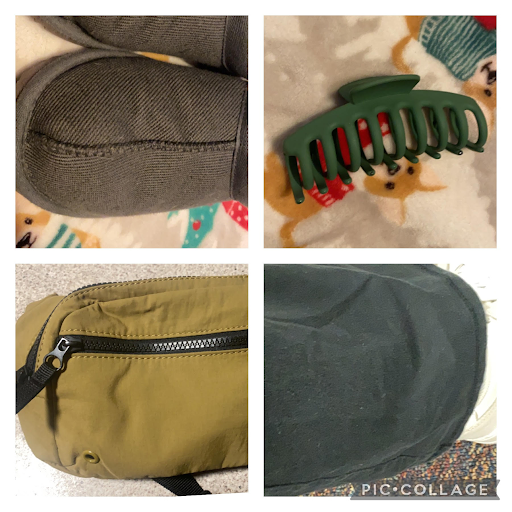 As the year comes to a close end, there's no better way to end it with the soft transition from fall to winter. The crisp air soon becomes cold. The trees will soon be bare, and the fluffy snow will hit the ground. But most importantly comes the warm comfy clothing to wear in these seasons.With the colder weather comes the holidays, and with the holidays comes festive and comfy clothing to wear, and there's nothing better than looking cute.
To start this discussion of trending clothing, we must think about what it is we keep the money in, so we can buy all these clothes, and in this season, it's none other than the fanny pack. A general agreement was that fanny packs were not very cute a few years ago when they were worn across the waist,but in this new year the style is worn across the body, with the holder in front so it's easy to grab the essential items you may need. The crossbody style is also genius because sometimes shopping with a purse can get annoying when you are bending over or looking and the bag doesn't stay over the shoulder. With the crossbody, it fits close and snug and there's no need to worry about losing anything. The crossbody looks great with anything. For a warmer look, pair it with a pullover, or for a cuter look, it can be paired with any shirt in your closet, and to make it even more fun, get a fanny that matches the shirt color to make the cutest impression.
Moving on, the brand Ugg has been around for a long time and has always satisfied consumers with their comfy boots. They have longer boots and shorter boots and so much variety for every unique customer. But in particular, the tasman slippers have been trending. Mny instagram influencers love these slippers and the fact that they are slippers but can wear them anywhere is amazing. The cute and unique style of slippers can be paired with more than a cute pair of pajamas and with literally anything. Flare pants, jeans, even a cute dress. It doesn't stop there, and the slippers come in almost every color. Although all Uggs are in style, if you want to be trending, get those tasman slippers and you won't regret it.
We all remember the flare pants day and indeed the yoga flare pants are making a comeback in closets. Not only are they comfy, but they come in any color you can think of and they go with anything. They can be worn to school, work and even the gym. They suit every event and just perfectly go with everything. Not to mention they are a supporting shoe for the upcoming shopping where the mall days never end.
With winter coming, be sure to check out your local mall, research the best colors and products you need for this year's trending season and maybe even gift another with these trending products.