What is the True Cause of Inflation?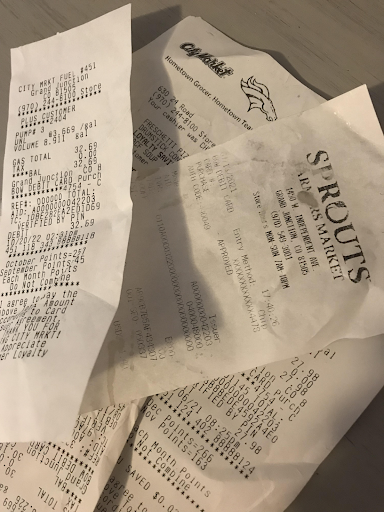 As a whole, Americans are united by one thing: concern for the economy. The economy wins every time in polling of Americans' top issue as the midterms approach, and inflation is often cited as the source of the public's collective anxiety. This worry is largely justified; the Bureau of Economic analysis reported that the Personal Consumption Expenditures Index (PCE) grew at a 6.2% annualized rate in September, a level that before recent months had not been seen since the 1980s. But while concern about inflation is universal, the explanation for it is not. There are clear partisan divides in what exactly is said to be the source of rising prices, but unfortunately the true source of inflation is not as evident as politicians would like the public to believe.
The US economy is a complex, nebulous thing and is affected by a multitude of global and domestic factors. Even economists disagree as to what extent different forces have driven prices up in the US and around the globe, as the COVID-19 pandemic has disrupted the normal function of economic forces around the world in unexpected ways. That the pandemic has played a large role in driving inflation is not controversial, but the magnitude of its impact is debated.
Michael Gapen, head of U.S. economics research at Bank of America explained to CNBC's Trina Paul how shifts in consumer demand and supply chains due to the pandemic have increased the costs of goods and services, "A lot of service prices fell as consumers weren't traveling on airlines and going to hotels. In the past 12 months, many of those prices have rebounded." This combined with labor shortages and the resulting increase in wages have pushed up the prices consumers are being asked to pay.
But this is not the entire story. Inflation is not only occurring in markets that were severely disrupted by the pandemic, but is widespread across the economy. Food and energy prices in particular have increased rapidly over the past year. Greg Iacurci at CNBC reports that grocery prices were 13 percent higher in September 2022 than they were in 2021, and energy prices were up over 19 percent. Mark Hamrick, a senior economic analyst at Bankrate attributed much of this increase to the ongoing war in Ukraine as well as a multitude of other factors when talking to Iacurci, adding that ""The convergence of all these factors has been remarkable, unprecedented and highly complicated."
Renowned economist and Stanford professor John Taylor believes that yet another factor is driving inflation: monetary policy. Taylor blames the Federal Reserve's actions since the great recession for the prices we are seeing now. "The Federal Reserve has kept its interest rate… much lower than in other recent years. This extra low-interest rate…has been a key reason for the higher inflation rate," Taylor stated in an interview with Melissa De Witte. He also claimed that the US saw rising prices before international disruption became prevalent, and that "the Ukraine conflict and supply bottlenecks are not reasons for the large rise in inflation."
Notice, though, that none of these explanations promoted by economists are featured prominently in political speeches. Republicans like Nevada Senate candidate Adam Laxalt blame spending by the federal government, and Democrats like Senator Mike Kelly claim that price gouging by corporations is the cause. Neither is widely considered a major cause of inflation by economists. Michael Faulkender, a professor of finance at the University of Maryland's Robert H. Smith School of Business, for example, explained that the rise in corporate profits is a predictable result of supply and demand. He told Max Zahn at ABC News that "The limited supply available goes to those with the highest value. The profits then generated are a consequence but not the cause." Treasury Secretary Janet Yellen also rejected the idea that corporate profits are a major driver of inflation at a recent Senate Finance Committee Meeting.
Boston University professor Robert Kaufmann is one of many economists arguing that government stimulus had little to no effect on inflation. He told Alana Semules at TIME that "This blaming Biden for inflation is just silly – inflation is a global phenomenon," and continued to explain that the pandemic stimulus has been shown by the San Francisco Federal Reserve to have had only a small effect on rising prices, as many consumers saved the government money and the timing of the checks did not match with the surge of inflation seen in the US.
This election season the airwaves were full of motivated rhetoric designed to convince voters of a specific worldview, and it's important to remember that politicians are not economists. Candidates of both parties were and are attempting to capitalize on Americans' economic anxiety in order to boost votes, but they have no incentive to tell the truth while doing so. The economy is complicated and no single politician can fix it, so it's crucial to look to the experts and trust them to address the issues. The Federal Reserve, for example, is steadily raising interest rates in an attempt to slow the rate of rising prices, but there is a famously long and variable lag between interest rate increases and actual effects on inflation. Many economists believe that inflation will decrease in the not-so-distant future, but the American public will just have to be patient until that occurs.