Easy De-stressing Exercises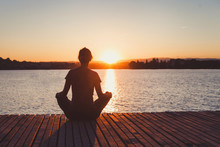 Stress is always present in our lives ranging from minor inconveniences to more serious worries. It is important for us to know how to manage these stressful situations in a way that's healthy. Here is a list of ways to incorporate small de-stressing exercises into your life.
1.Breath Focus– This exercise is simple but effective. It incorporates muscle relaxation and mind focus. In order to practice this technique you can simply take slow deep breaths while focusing on your abdomen muscles and controlling your breath and thoughts. This can have many benefits including increased oxygen flow to the brain which acts as a natural relaxer.
2.Meditation– Though it is similar to breath focus, this practice has a bit more of a focus on your thoughts. Meditation includes sitting in a comfortable position, focusing on your breathing while also letting your mind focus on the present and not letting it drift into the past or any concerns you might have. Harvard health publishing suggests it may help with anxiety and depression.
3.Call a support person– Calling or talking with friends and family can be a great distraction or relaxation technique. We as humans often rely on others to help with our emotions and socializing can be a great stress relieving mechanism.
4. Exercise– whether it's going for a quick walk or going on a jog, your brain releases endorphins that can help resolve stress. "It helps me to direct my focus into something else," says Mabel Burris. Repetitive movement like walking helps re-adjust your focus. Many studies have shown that the release of endorphins that people get from exercise act as natural painkillers and can reduce overall feelings of tension.
5. Expression– Forms of creativity such as journaling and art serve as ways to express your feelings allowing a release of pent up emotions. In art especially, the focus and concentration used in this form of expression allows for a distraction from any concerns you may have. In journaling, it is good to write about things you have concerns about to let out pent up emotions but also to write down the more positive things that are happening in your life. This re-trains your brain into thinking more positively in your day to day life.
It is important to find positive coping mechanisms to help with stress. Not only does stress have an effect on our mental health but also our physical health and It is important to have these exercises available so that you can carry on with your day while also healthily expressing your emotions.