6-years old and the face of yet another school shooting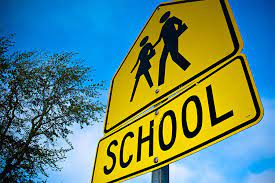 Abigail Zwerner was in the middle of teaching at Richneck Elementary School in Virginia earlier this month when a boy in her class, just 6 years old, pulled a handgun out of his backpack. Newport News says he simply pointed it at his teacher and fired.
The boy brought the gun from home, the authorities said, before aiming it at his teacher.
The shot was fired and Ms. Zwerner reportedly threw up her hand, but the bullet passed through it and struck her chest. Even severely injured, she sent her class fleeing out of the class while another employee ran into the room and restrained the 6-year-old, the authorities said.
Ms. Zwerner then made her way to the hallway, but first turned around and took a last look at the classroom.
"She turned around to make sure that every one of those students was safe," said Steve Drew, the chief of police in Newport News, who described Ms. Zwerner's actions were heroic. "I believe she did save lives, because I don't know what else might have happened."
The New York Times reported that even as school shootings become more common, it's rare for the perpetrators to be so young.
At a news conference on Monday, officials said it was not an accident and appeared to be an intentional shooting. Originally it was believed that there were no warnings to the student having wrong intentions. New information suggests otherwise.
According to CNN, there were multiple quarrels with the student that had warned of his scheme. "Over the course of a few hours, three different times – three times – school administration was warned by concerned teachers and employees that the boy had a gun on him at the school and was threatening people," attorney Diane Toscano told reporters during a news conference Wednesday.
The string of warning signs started at 11:30AM. It's reported that Ms.Zwerener told school administrators the 6 year old "threatened to beat up another child." Just an hour later, school administrators get another insight on the boy. At 12:30, a different teacher had disclosed she had suspicions of the boy having a gun in his pocket and bringing it out to recess. CNN says the administrator allegedly "downplayed" the possibility, Toscano said, responding that the boy had "little pockets."
Then just shortly after 1pm, a third teacher reported another young student crying and fearful. He told this teacher the 6 year old boy had shown him the gun at recess, but threatened to shoot him if he told anybody. A fourth employee then asked the administration for permission to search the boy, but was once again denied.
About an hour later is when the boy, just 6 years old, pulled out the gun and shot his teacher.
This event is now leaving the school district open for investigation due to the belief the administrators had the power to prevent Mrs.Zwerner from ever being shot and students never being put in such danger.
Frustration over gun violence infiltrating yet another school in the US, as communities across the country endure traumatic shootings nearly every day. This frustration only worsened knowing a boy so young had committed this transgression. Especially since it is now believed it all could have been prevented.