Women's Basketball Dominated 2023 March Madness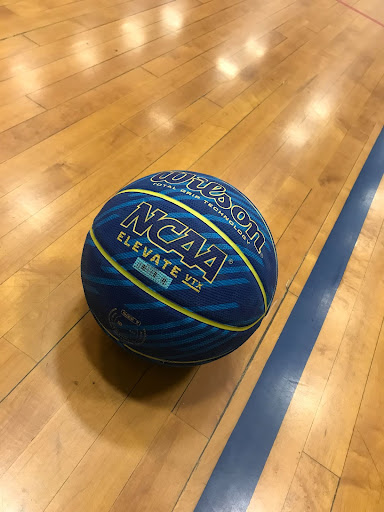 2023 March Madness was anything but boring. The popular NCAA basketball tournament was filled with upsets as low-seeded teams fought for unexpected wins against established, previously-dominant schools. David and Goliath performances proliferated in both the men's and women's brackets, but the results were not the only surprising feature of 2023's March Madness, as the women's game proved incredibly popular this year.
Men's March Madness has historically overshadowed the women's tournament. But while the UConn v SDSU final still saw more viewers than the Iowa/South Carolina matchup, the women's game may be catching up. Michael Blinn at the New York Post reported that the "14.693 million viewers [of the men's final] makes the Huskies' dominant 76-59 win over the Aztecs at NRG Stadium in Houston the least-watched men's basketball championship game in history." In contrast, the women's final was "watched by 9.9 million viewers on ESPN on Sunday — hitting as high as 12.6 million across platforms — smashing the previous record." That's a 103% increase over last year, highlighting just how quickly women's basketball is gaining in popularity.
There are a number of potential explanations for this meteoric rise in viewership. As Vox's Alex Abad-Santos put it, "this year's chapter of March Madness included a perfect storm of storylines and events that gave the women's tournament a spark: a men's tournament littered with upsets of 'power five' schools, an undefeated women's team in the form of the University of South Carolina, an upstart Louisiana State University team led by eccentric coach Kim Mulkey, and the superstardom of Caitlyn Clark, an electric guard from the University of Iowa." While the men's tournament was filled with surprising wins by low-seeded teams, the women's bracket allowed for dominant players and powerful teams to shine.
This is a result of the fact that women's teams seem to have been less affected by recent rule changes that have disrupted the men's game. The 2018 NCAA transfer portal (which allows players to begin competing immediately after transferring schools) and the NCAA's new Name, Image, and Likeness policies (which has made it easier for corporations and individuals to incentivise players to enroll at specific schools through endorsement deals) have leveled the playing field in recent years. Increased opportunities at less dominant schools have allowed low-seeded teams to attract high-level players, which at least in part led to the underperformance of blue-blood men's teams in this year's March Madness. Women's college basketball, however, was not disrupted to the same extent. Schools like South Carolina, Iowa, and Virginia Tech retained their dominant status this year and stars like Aliyah Boston and Caitlyn Clark continued to shine, driving excitement among fans.
Rising viewership is not the only recent win for women's basketball, however. Following an outcry about disparate amenities in the resources provided for men and women during the COVID bubble season, the NCAA came out with a long list of changes to the way March Madness would be run this year. The report was almost excessively specific, as Emma Baccellieri at Sports Illustrated noted: "When the men get a gift box that includes a notebook, a sleeveless hoodie and a baseball cap, the women will now get a gift box that includes a notebook, a sleeveless hoodie and a baseball cap. The women will have a yogurt bar and a pasta station to match the men's yogurt bar and pasta station."
Beyond the pasta station, however, some substantive changes have been made. Baccellieri reports that the women are now allowed 68 teams in the tournament and also were able to use March Madness branding. Activist groups and women's basketball coaches have celebrated these wins while also raising concerns about deeper issues involving television rights and the leadership structure of Division I basketball that remain unaddressed. As NCAA senior vice president of basketball Dan Gavitt put it, "There's more to do, and we look forward to doing much of that after this year's championship with more time and more opportunity to plan."
College basketball, and sports in general, remain far from equal. That said, 2023 has been a bright year for the women's game. This year's March Madness could be seen as a sign that women's basketball is gaining respect and popularity, a trend that will hopefully continue. After all, as Brent Axe noted, Caitlyn Clark, Angel Reese, and Paige Bueckers will be back next year.